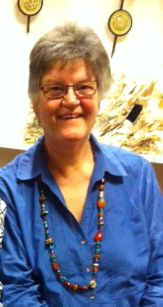 B.A. Hons., M.Litt.,
Cert. Supervision,
Dip. in Gestalt Psychotherapy,
Adv. Dip. Transpersonal Psychotherapy,
A.C. Accredited Coach,
Licensed HeartMath One-to-One Provider
APECS Accredited Executive Coach Supervisor

Contact me on (UK) 07960 624648
or info@fionaadamson.com
Transformational Coaching and Supervision
WHAT I OFFER
• Transpersonal Coaching
• Transformational Supervision
• HeartMath Programmes
• Coaching for Well-Being and Resilience
WHO FOR
• Coaching for Executives and SMEs
• Coaching Supervision for Individuals and Groups, both In-house and Independents
• HeartMath Coaching Programmes for Individuals and Small Groups
• New Recovery Programme for People with ME/CFS and Fibromyalgia
• Individuals ready to make Life Changes
ABOUT ME
A wealth of experience and knowledge in the personal and professional development field for over 30 years in both public and private sectors
One of the many facets of my approach is Mindfulness. When working with me you will have the space and time to access your creativity, develop your resilience, and bring your hidden gifts into being.

"Fiona has the enviable ability to simultaneously challenge and support me. This she does with compassion, imagination, humour, and the minimum necessary intervention.
I have benefited enormously professionally and personally from working with her."
Mags Goldthorp,
Autism Specialist Teacher